What is special about Masazushi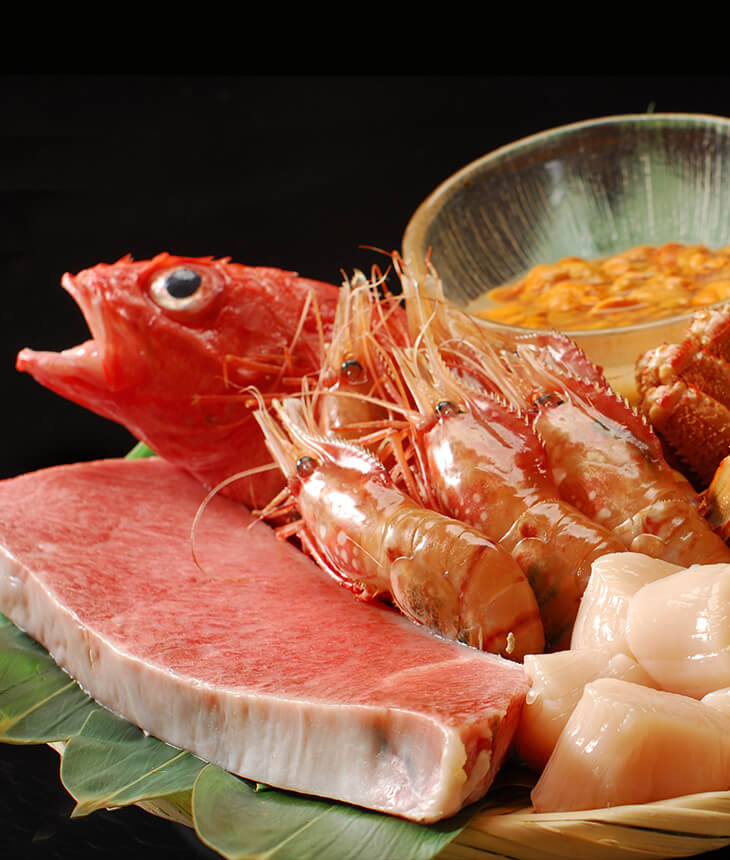 1.We can serve freshly-caught ingredients from Hokkaido within the same day.
Our purchase route allows us to lay in fresh seafood directly from our own fishmonger's. This also enables us to offer rare and precious ingredients that are rarely available in the Tokyo market.
Through our own purchase route, we can offer freshly-caught seafood from Hokkaido to our customers in Tokyo on the evening of that day. We hope you enjoy our fresh and delicious ingredients only Masazushi can offer.
2.The birth of Otaru Sushi-bar Street
The Last Promise to the Founder
Otaru once thrived on herring fishing, but the catch had been declining over time.
The founder Shonosuke and his son / second generation president Masahiro made a promise to hold a memorial service for fish to show their gratitude, hoping that herring would return to Otaru. However, it was regretful that Shonosuke passed away before the meeting was realized.
To carry out the intention of his deceased father, Masahiro invited nearby sushi restaurants and held a "Fish Memorial Service". And then they shared the philosophy of coexistence and co-prosperity. That moment marked the birth of the Otaru Sushiya Dori Meitenkai (Otaru Sushi-bar Street Association).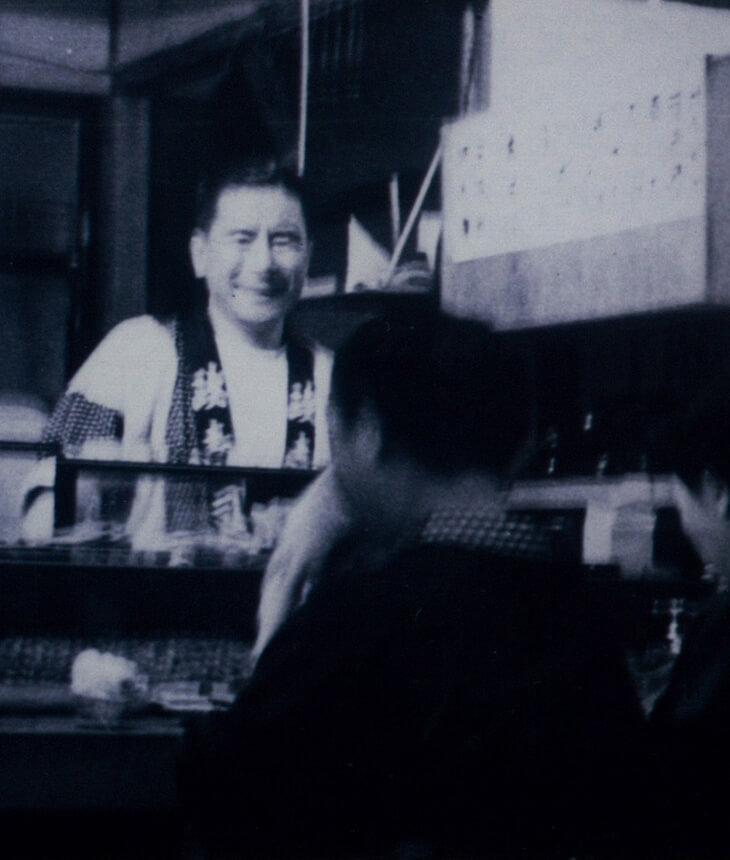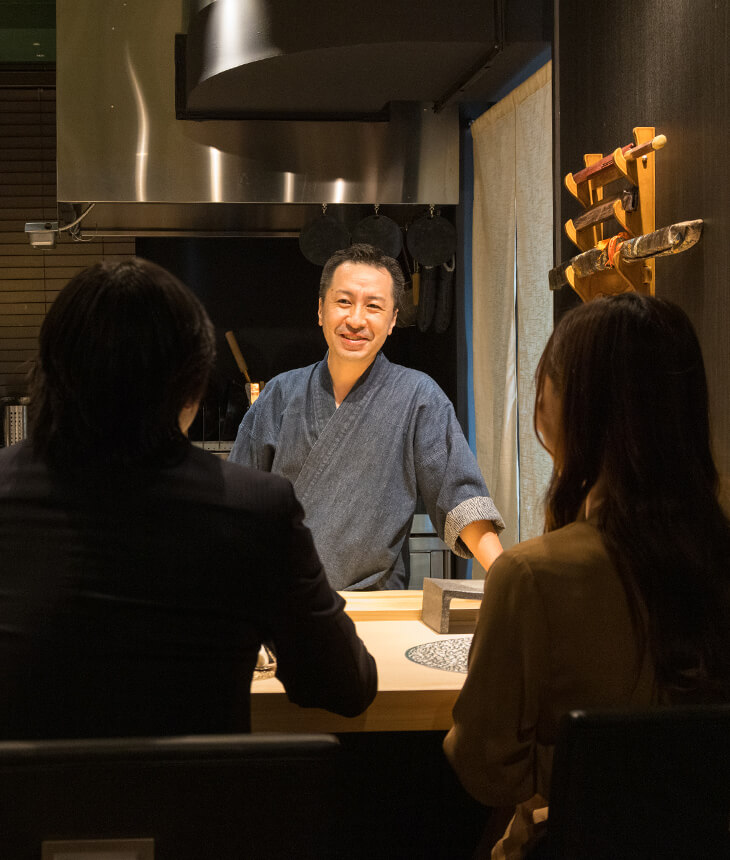 3.Our Consistent Business Principles
Our mission is to provide the "delicious food" at the highest level to our customers.
In addition, we have been making the best of our efforts to create a positive work environment where our staff stay motivated and learn new skills.
With regards to our business partners, we build up a relationship of mutual trust by sincerely addressing any problems and providing solutions to each other.
From a social standpoint, we aim to contribute to society by shedding light on the food and beverage industry. We are also committed to developing menus that make the most of local ingredients, reducing food loss, and other environmentally friendly initiatives.
By putting these principles into practice, our goal is to contribute to improving the satisfaction of our customers, employees, business partners, and society as a whole, thereby creating a more affluent society.
Otaru Masazushi 85 Years of History
It's been 85 years since we founded Masazuhi in Otaru, Hokkaido.
We would like to thank you all for your continued patronage and warm encouragement, which have made this milestone possible.
A new wave has come to the world of sushi. In the midst of these current trends, we look back over the past 85 years and are constantly searching for the way in which sushi should be in the 21st century.
We would be more than happy if you could understand our desire to introduce the "Taste of Otaru" to the world.
1935 : Aiming To Be the Best Sushi Chef In Japan
Shonosuke Nakamura was born in Teshio, Hokkaido, in 1914, the year World War I broke out.
After spending the first three years of elementary school there, his parents took him to Sakhalin, which was a Japanese territory before the war.
The family lived in Korsakov, which was known as a fishing port and where the Sakhalin Agency was located at the time. The parents were engaged in forestry work in the area, but moved to Otaru City when Shonosuke graduated from elementary school. After graduating from elementary school, Shonosuke started working at "Kuroda Barbershop" in the city, but resigned five years later when the owner of the barbershop passed away, and remodeled his house in Inaho-cho to start a coffee shop.
In 1935, he left the barbershop to his mother and sisters and began working as a live-in chef at the "Tokusentei" sushi and tempura restaurant in Asakusa, Tokyo.
At that time, he began to dream of becoming the best sushi chef in Japan, and he worked hard as an apprentice in the Asakusa shopping district.
In July 1938, he returned to his hometown and renovated the coffee shop to open Masazushi. This was the first year Masazushi was established.
1947 : The First Business License for Food Stall
In 1944, as the defeat of the war between Japan and the U.S. became more and more intense, it became difficult to continue the sushi restaurant, and he closed down his business.
In January of the following year, Shonosuke got married through an arranged marriage. To escape air raids, they evacuated to Kitahama in Abashiri.
The war ended on August 15 of the same year, and he was 31 years old, caught between the old and the new.
Now he had to start fighting for food and for life. He returned to Otaru with his daughter, who had not yet reached her first birthday, and the three of them started a food stall along the Myoken River, where Masazushi's main restaurant is now located.
Although the economic police were watching over food stalls, Shonosuke was never once arrested, and in 1947 he received an official business license.
This was the first license granted to a food stall in Otaru City.
1948 : A Fresh Start for Masazushi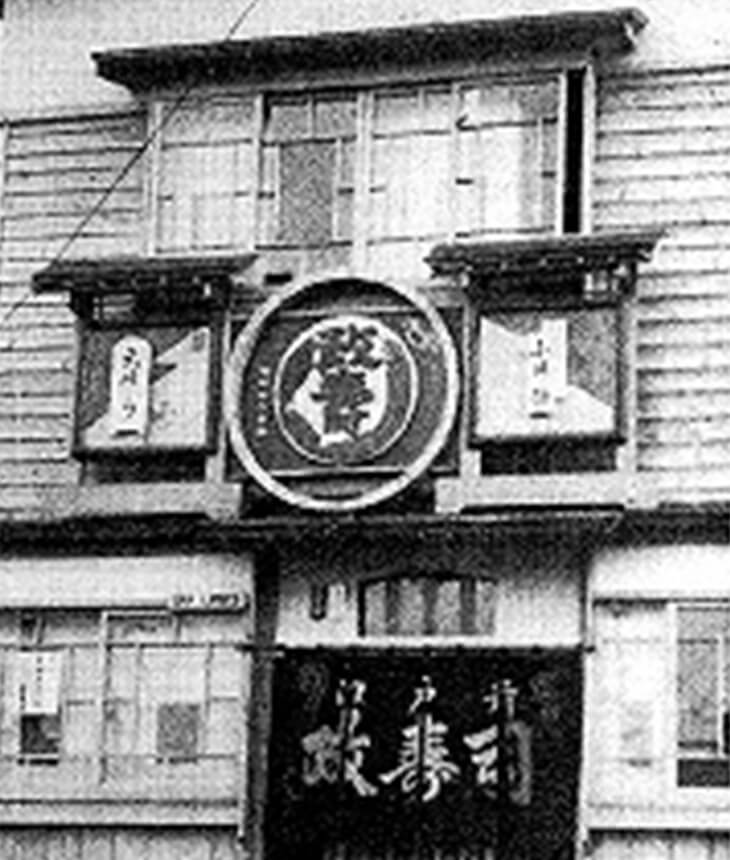 In July 1948, after the birth of his eldest son Motohiro (current chairman), Shonosuke decided to reopen the restaurant at 1-1 Hanazono 1-chome, where the main Otaru Masazushi restaurant is located, with the idea that "now that I have a successor, I will once again compete in the authentic sushi business."
Masazushi started business in a two-story wooden restaurant with a floor space of 12 tsubo (about 40㎡), which turned out to be a big hit. Six months later, he expanded the restaurant and doubled its floor space to 30 tsubo (about 100㎡).
1973 : The Second Generation Joined Masazushi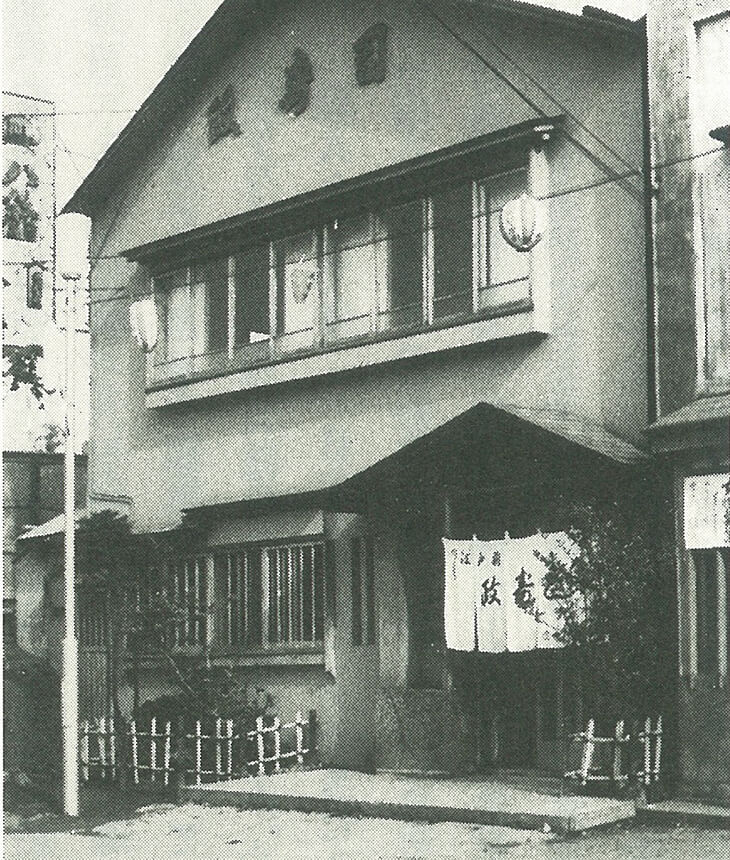 When Shonosuke's eldest son Motohiro joined Masazushi in 1973, the first oil crisis hit Japan in early autumn. Otaru's Hanazono shopping district was completely deserted at night, and the number of customers plummeted due to the bankruptcy of companies that had been the restaurants' main customers.
To make matters worse, the problem of seafood contamination by PCBs (polychlorinated biphenyls) came into the spotlight, drawing more and more customers away from sushi restaurants and fish stores, and the restaurant's business performance quickly deteriorated.
Against this backdrop, Shonosuke's first apprentice quit Masazushi the following year in 1974.
1977 : Polarization Into Upscale and Mass-market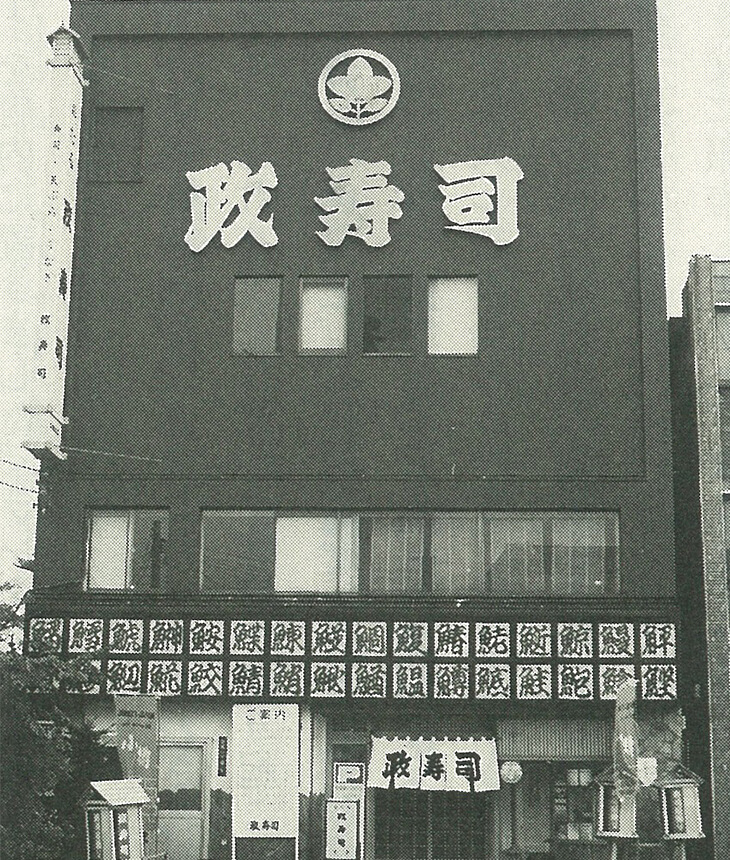 Around 1977, Masazushi's selling point was the abundance of fresh seafood that only a port town like Otaru could offer. However, the restaurant did not have a proper menu, and the customers were all regulars. The atmosphere was such that if a first-time visitor entered, the chef would glare at him, which was hard to tell who was the customer.
Motohiro, who became manager of the main restaurant on July 1, 1979, immediately launched a mass-market approach, believing that "sushi restaurants of the future must popularize themselves, and if they do not clearly show their menus and prices, they will be left behind.
1987 : Founder's Death and Fish Memorial Service
In his later years, Shonosuke's diabetes worsened and he had to have surgery on his leg.
He was forced to live in a wheelchair, but instead of working at the cash register every day, he greeted customers in his wheelchair with a smile on his face.
At that time, Shonosuke said shortly before he passed away, "We must not only be thankful to our customers and ancestors, but also to the fish."
According to what he heard in a lecture from a fisherman in Sakai City, Osaka Prefecture, the fishing industry was regulated due to the 200 nautical mile fishing zone, or the so-called 200 nautical mile problem, and fishermen were troubled because they could hardly catch any fish in the late 1970s.
The fishermen were then advised, "You can dig for the resources on land. For the resource of the sea, we should be thankful for it.
So, the fishermen erected a "Thanksgiving Tower" to thank the fish, and began to pay daily visits to the tower.
To their surprise, a month later, a huge school of tuna swarmed around their boat. This happened two years in a row!
Hearing this story, Motohiro thought, "If we thank herring, maybe they will come back to Otaru as before."
After the lecture, Motohiro returned to Otaru and had a discussion with Shonosuke.
On hearing this, a monk suggested that they hold a ceremony once a year to celebrate and express their gratitude to the "Gyoran Kannon (a goddess statue holding a basket filled with fish in her hand).
As he suggested, they were making arrangements to hold a ceremony the following year, but Shonosuke suddenly passed away on December 10.
In order to fulfill his last promise, a "Fish Memorial Service" was held on July 1, 1987, inviting sushi restaurants in the neighborhood of Masazushi.
1987 : Birth of Otaru Sushi-bar Street
The sushi chefs who participated in the "Fish Memorial Service" were very moved by the event.
They thought, "This is something important that we sushi chefs must do before we can do business, and we will continue to do it ourselves." As a result, they launched the Otaru Sushi-bar Street Association on October 4 of the same year.
The Otaru Sushi-bar Street Association's activities are not only to hold a fish memorial service, but also to promote Otaru's sushi, which their fathers had created, throughout the country.
1990 : The Second Foundation
After the founder Shonosuke passed away, his wife Yasuko took over as president, but the customers who had been consulting with her for a long time told her, "The second generation is now 40 years old, so you should make him the president." Thus, Motohiro became the president on February 21, 1990.
1995 : Construction of New Main Restaurant and Establishment of Business Principles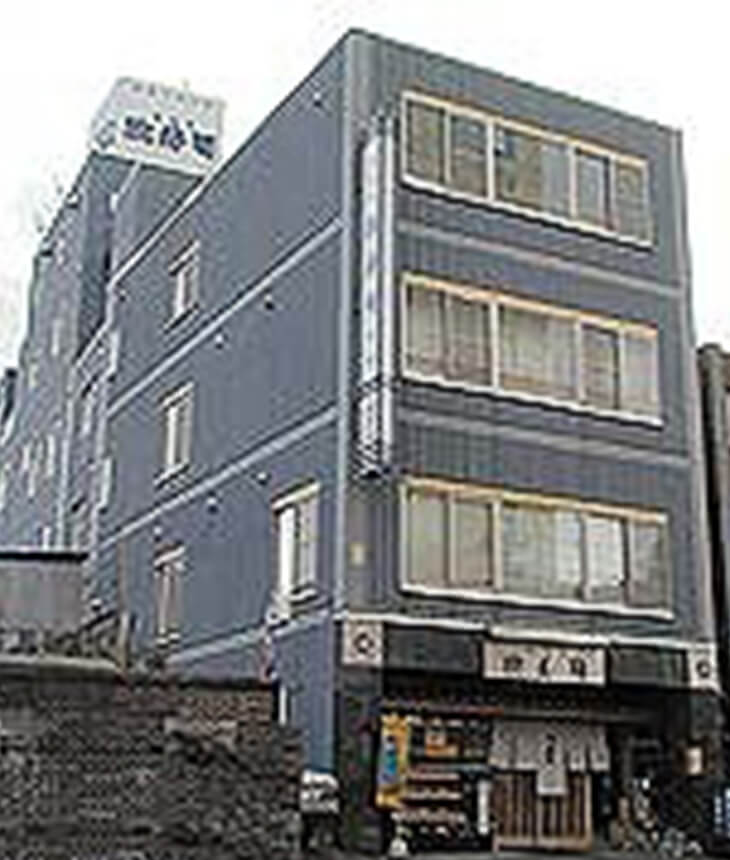 Otaru Masazushi built a new five-story main restaurant in December 1995.
It was a big decision to make in the midst of Japan's economic downturn after the collapse of the bubble economy, but it was absolutely necessary in order to make a further leap forward, as Masazushi now had over 100 employees.